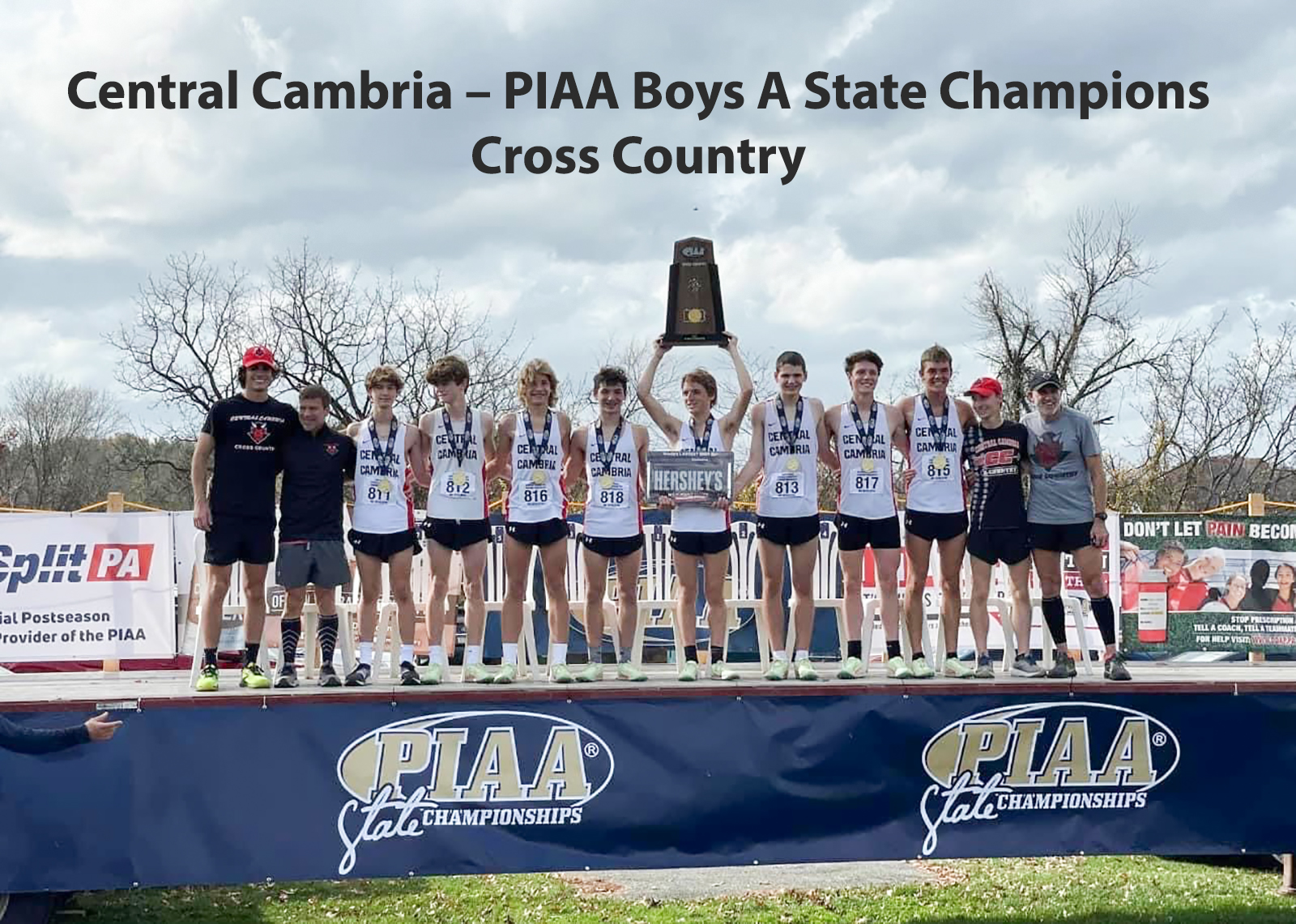 d6_1400x800_SC_cross_country
Portage_Cross_Country_merged
XC_Statechamps_Central Camb boys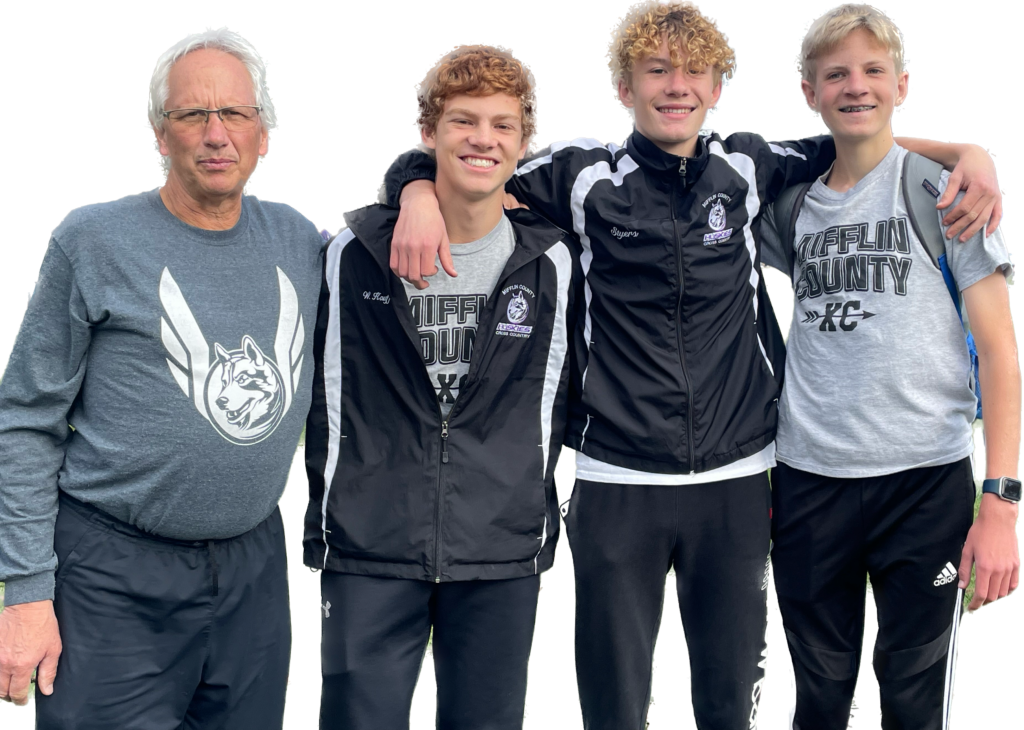 L to R: Coach Greg Loht, Wyatt Kauffman, Styers Oden and Reese Cubbison
Cubbison ran in the AAA PIAA State Cross Country Championship Saturday in Hershey.
Cubbison placed 180th in 18:10.
Championship Results
Boys' 1A Individual Results
Boys' 1A Team Results
.
Boys' 2A Individual Results
Boys' 2A Team Results
.
Boys' 3A Individual Results
Boys' 3A Team Results
.
Girls' 1A Individual Results
Girls' 1A Team Results
.
Girls' 2A Individual Results
Girls' 2A Team Results
.
Girls' 3A Individual Results
Girls' 3A Team Results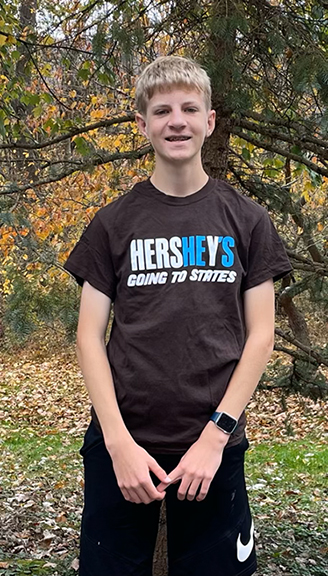 Mifflin County's Reese Cubbison models his new tee shirt. Cubbison advances to the Pennsylvania AAA State Cross Country Championship next week.
Mifflin County finished 5th in the 8 team field. Cubbison was fourth (excluding SC) earning him the coveted prize of a trip to Hershey. He finished in 17:02. The Husky finishers include Aidan Scavitti 27th (18:10), Cody Fultz 28th (18:16), Caden Bell 29th (18:23), Koy Aurand 35th (18:49), Styers Oden 38th (19:29), and Wyatt Kauffman 40th (19:38).