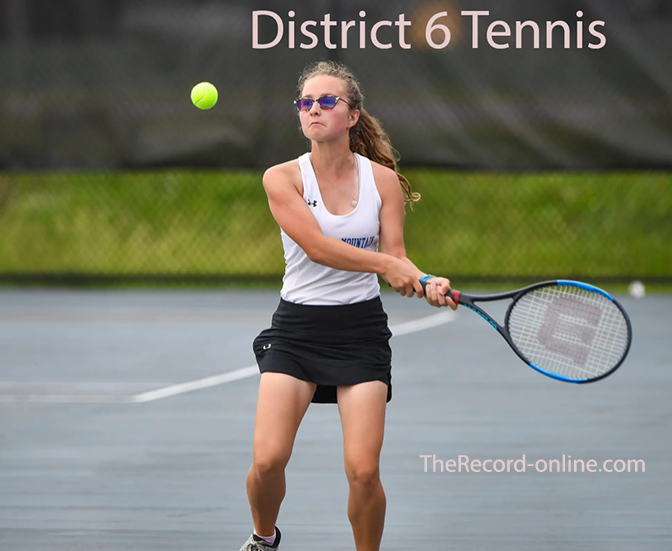 Tentative Dates of Tournament:
District 6 AA Girls Tennis Championships
2022 Event Dates Deadline
Singles: September 26 and 28 September 24
Doubles October 3 and 5 October 1
Team October 10- start date October 1
District 4/6 AAA Girls Tennis Championships 2022
Event Dates Deadline
Singles: September 27 & 28 September 23rd
Doubles October 4 & 5 September 30th
Team October 10 begins September 30th
Last Date to Enter: Singles: TBD
Method of Entry: Regular mail, registered mail, or FAX.
Site: AA and AAA @ Penn State – Altoona Campus
***All dates and locations are subject to change Guidelines for Entry.
Qualifying Specifications: Open to any school in District 6.
Rating System:
Players will be seeded based on their individual record during the season.
2 points will be awarded to a team for a win over an AA opponent and 4 points will be awarded to a team for a win over an AAA opponent.
A total point count will be tallied at the seeding meeting for District VI doubles.
The top point total quotient will receive the number 1 seeding for the event.
Team Sites will be determined by District 6. A team quotient will be determined by adding the total number of points divided by the total number of possible points.
Format: Best of 3 sets (format may be adjusted based on weather and indoor court availability)
Entry Fee: $100.00/team or $10.00/per Student Athlete
Procedure for Postponement: Report to site for determination. Time of Decision: 9:00 AM on the day of the match.
Ticket Information No tickets are required for attendance at District 6 Tennis Championships.
District Committee
Contact: Phil Riccio
Telephone: 814-946-8289
FAX: 814-946-8578
Email: priccio@aasdcat.com